Welcome to Bethlehem Area Public Library's Liberty High School Collection, a growing digital repository of digitized items related to Liberty High School and Bethlehem Area School District history in Bethlehem, PA.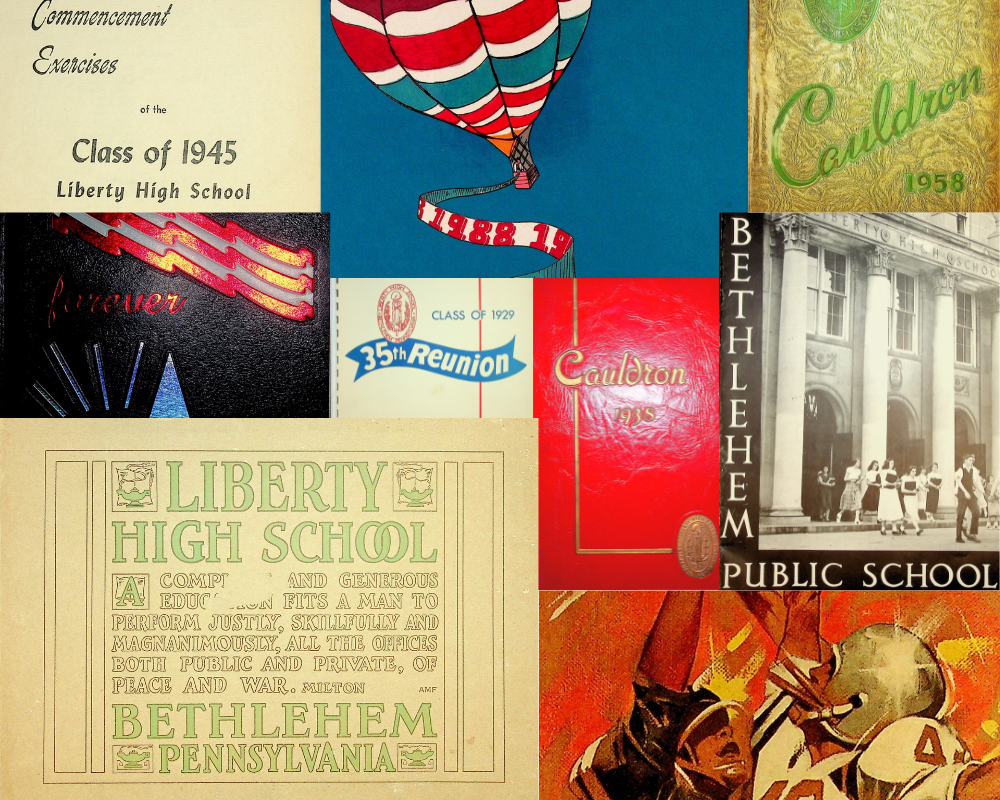 The Liberty High School Collection grew out of an idea from several librarians to give free online access to BAPL's local high school yearbooks. Partially inspired by the 100th Anniversary of Liberty High School and originally imagined as solely a repository for yearbooks, the collection grew to include documents and photographs relating to Liberty High School history. Many of the yearbooks already resided in BAPL's local history collection and after a request to the community, the library received generous donations of yearbooks missing from our collection, as well as other LHS related materials.
Most of the items in this collection are in .PDF format. Depending on your device or browser they may need to be downloaded prior to viewing. Additionally many of these items only show a thumbnail preview of the first page of the item and must be viewed in the item page for full content.
The digitization project was made possible by the generosity of many individuals in the community and school district who lent or donated their yearbooks, the student volunteers and library interns who helped digitize the items, and BAPL staff members who helped compile the metadata, take donations, and work on the online exhibit. Project lead Matthew Rothfuss and the Bethlehem Area Public Library are grateful for all who contributed to this considerable effort to preserve local history.